Table of Contents:
Introduction
Diverse Experience
Unique Taste
Focus on the User
Synchronized with SEO and Digital Marketing
Credibility through Testimonials
Transparent communication and Teamwork
Economic Viability and Worth
Conclusion
Introduction
In the current digital era, a robust online footprint is non-negotiable for businesses seeking success. Your website acts as your brand's digital welcome mat, underscoring the importance of partnering with a proficient web design agency. Singapore, a hub of creativity and innovation, offers a diverse amount of design agencies. This guide reveals the key factors to take into account when choosing a web design partner in Singapore with the intention of reflecting your brand's high expectations online.
Diverse Experience
Begin your evaluation by delving into the agency's past projects. Prioritize agencies familiar with your sector or related industries. A broad-ranging portfolio indicates their flexibility in catering to varied design tastes – a pivotal attribute to echo your brand's distinct personality. Gauge their proficiency by the range of their work, from minimalist websites to intricate e-commerce setups.
Unique Taste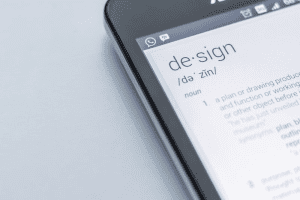 In a market as dynamic as Singapore's, only those who are creative survive. Elite web design firms go beyond just eye-catching designs; they weave in state-of-the-art design components, enhanced user interfaces, and interactive elements. Examine their history of incorporating fresh ideas and breaking traditional design standards.
Focus on the User
A truly impactful website marries form and function. Leading companies incorporate user-centric design principles, ensuring intuitive navigation, multi-device responsiveness, and swift load times. Zero in on firms that emphasize user engagement, accessibility, and a comprehensive user journey, enabling complete visitor engagement and conversion.
Synchronized with SEO and Digital Marketing
A top-tier website is both aesthetically pleasing and SEO-compliant. When shortlisting agencies, discern their prowess in SEO and its integration with digital marketing. A website primed for search engines elevates your online footprint, amplifying organic reach and, by extension, potential leads and conversions.
Credibility through Testimonials
An agency's reputation is a testament to its calibre. Scrutinize testimonials and reviews, both on their official portal and external sites. Glowing endorsements signal the agency's dedication to client contentment and its knack for fulfilling commitments.
Transparent communication and Teamwork
The key to successful design is clear, ongoing communication. Choose partners who respect your opinions, ask thought-provoking questions, and clearly explain their working methods. This approach ensures that you can create a website that truly embodies the values of your business and guarantees that your goals align with their design philosophy.
Economic Viability and Worth
Although financial considerations are important, it is crucial to prioritise value over sheer cost. Agencies that merge reasonable rates with unparalleled quality offer long-term dividends. Compare the proposals from different agencies, but consider the service span, sustained backing, and the potential ROI offered by your site.
Conclusion
Choosing the right web design company in Singapore is crucial, as it can shape your brand's online direction. Consider elements like their range of skills, creativity, user-centric design, SEO knowledge, reputation, communication, and value for money. A well-made website not only boosts your brand's image but also sets you apart online. Work closely with your chosen company to make your brand stand out in Singapore's dynamic online scene.